Tag:
American Culture
Page 1 of 2
Christina Lauren Quigley , November 24th, 2022
Ritual Shrine Offerings Among the Exotic Nacirema Tribe While it may seem that anthropologists have documented the most exotic rituals across the globe, the strangest rituals are still…
Christina Lauren Quigley , November 12th, 2022
Thailand's most famous and beloved writer– Rong Wongsawan's work has been translated, edited and published in English for the first time. For admirers of Thailand and its culture,…
Christina Lauren Quigley , October 7th, 2022
English is the dominant global language of the world, it is the language of power, and control. But it is not the only language, and different people have…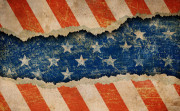 thenarcissisticanthropologist , August 30th, 2017
I used to think that Americans like me who had a strong point of view on topics related to positive social change all had some sort of elevated…

Grant , May 18th, 2017
[This essay first appeared in Medium. It has been lightly edited for presentation here.] In the world of documentary filmmaking, it feels like there's the era "Before Ken…
Carie Little Hersh , May 4th, 2017
With the recent increase in folks' throwing shade and swastikas on other people's ethnicities, I thought I'd take a moment to remind us all that racial purity is…
thenarcissisticanthropologist , December 31st, 2016
I know what everyone has been thinking as we look gleefully forward to the end of 2016, with a desire to put the social and political turmoil behind us…
Carie Little Hersh , November 29th, 2016
A Family Portrait My family is super white. We love brunch at IKEA, we have varying relationships with rhythm, and we feel slightly guilty about everything. Aside from…
Carie Little Hersh , October 14th, 2016
Just… no. It's that time of year again, when millions of Americans hit the streets dressed as terrifying celebrities, food items, and ethically questionable depictions of others' cul…
Grant , August 24th, 2016
Yesterday, the Charlie Rose Show repeated interviews with comics Billy Eichner, Amy Pohler, Matt Besser, Ian Roberts, Matt Walsh, and Seth Meyers. A couple of comments jumped out….
Carie Little Hersh , August 19th, 2016
Elaine Aron's book The Highly Sensitive Person was like my own personal Da Vinci Code—riveting, compelling, and totally solved a mystery about myself I didn't know existed. My…
Grant , April 27th, 2016
Ethnography has grown in the last couple of decades from a moody, friendless method in the social sciences to the bell of the business ball. But clearly it has…