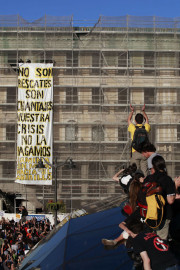 Manuel Delgado , May 15th, 2022
La foto es de Reyes Sedano Billete publicado en El Periódico de Catalunya el 15 de mayo de 2016, quinto aniversario del 15M EL 15M FUE EL FINAL…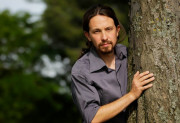 Manuel Delgado , January 19th, 2022
La foto és de Marta Jara Comentari per als i les camarades de la Cèl·lula Ramon Casanellas del Partit dels i les Comunistes de Catalunya, enviat el 7…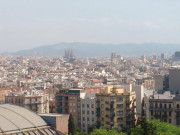 Manuel Delgado , June 25th, 2021
La foto es Berto García Fragmento de un conferencia pronunciada en el Arkitekturmuseet de Estocolmo, el 14 de octubre de 2008 MEMORIA Y LUGAR EN BARCELONA Manuel Delgado…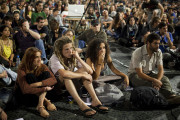 Manuel Delgado , May 14th, 2021
La foto es de Edu Bayer Intervención en la acampada del movimiento 15M en la plaça de Catalunya de Barcelona, el 20 de mayo de 2011. 15M: El…
John Postill , October 13th, 2016
Yesterday, 12 October 2016, I took part in a seminar titled "Resolving Spain's political deadlock" held at my home institution, RMIT University, in Melbourne. I presented alongside Marta…
John Postill , May 15th, 2016
Dr John Postill Estado del poder 2016 ver PDF Original English version: Postill, J. 2016. Freedom technologists and the future of global justice. In State of Power 2016….
John Postill , March 27th, 2016
Photo credit: ca.wikipedia.org This is the thirty-third post in the freedom technologists series I have pasted below some highlights (in Spanish) of an excellent interview with Podemos' &#8216…
John Postill , April 20th, 2015
By Muzammil M. Hussain This is the eighteenth post in the Freedom technologists series. The following are some passages taken (with permission) from chapter 4 of Hussain, M….