Tag:
American Anthropological Association (AAA)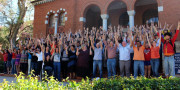 nckawa , November 16th, 2021
This year's American Anthropological Association meeting is likely to be one of the weirder ones in recent memory. The general feeling is that: 1) the conference costs far…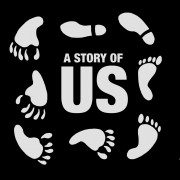 nckawa , March 8th, 2019
For the past several years, the graduate students of the Ohio State Department of Anthropology have produced A Story of Us, a podcast that is sponsored by the…
nckawa , November 20th, 2018
Elizabeth Chin, @nidhisrathore, @allergyPhD, @dorinnekondo, Chibundo Egwuatu & others at #WakandaUniversity gave us an alternative vision of what the space of the AAA conference can be like, look…
nckawa , November 10th, 2018
At this year's AAA meeting, I'll be presenting a paper on a panel titled "The Cultural Work of Aesthetics: Brazilian Notions of the Beautiful and the Crafting of…
nckawa , December 1st, 2017
On Tuesday afternoon at the American Anthropological Association Meeting, I had the opportunity to participate as discussant on a panel that focused on sedimentation as a social analytic….
nckawa , September 22nd, 2017
What does the Culture and Agriculture section of the American Anthropological Association have brewing up for this year's meeting? Take a look.
nckawa , September 5th, 2017
Last week, we printed off the first zine produced by the Culture & Agriculture section of the American Anthropological Association (AAA). It's a collaborative effort with essays, art, and…