Tag:
anthropology and education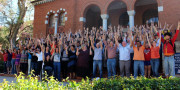 nckawa , November 16th, 2021
This year's American Anthropological Association meeting is likely to be one of the weirder ones in recent memory. The general feeling is that: 1) the conference costs far…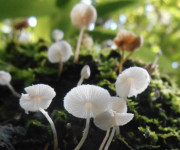 nckawa , January 4th, 2021
En el 18 de julio de 2020, participé en un evento interdisciplinario organizado por el grupo estudiantil Abya Yala (de Ohio State) y el Foro Permanente de Estudios,…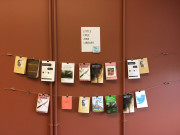 nckawa , December 6th, 2019
As students and I have been creating more zines (both through classes and research projects), we have started to build a critical mass of them. You can now…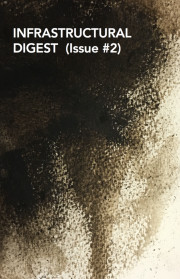 nckawa , August 29th, 2019
Our zine "Infrastructural Digest" is now completed(!) and 250 copies have just been printed for the opening of the Privy2 demonstration garden. The zine features original artwork and…
nckawa , July 10th, 2019
This summer I've been working with students and colleagues in the Knowlton School of Architecture at Ohio State to install a demonstration garden, titled "Privy2: Biosolids and You."…
nckawa , June 26th, 2019
When I first started teaching an environmental anthropology class several years ago, I wanted students to develop group projects that could potentially address some local environmental problem or…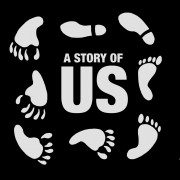 nckawa , March 8th, 2019
For the past several years, the graduate students of the Ohio State Department of Anthropology have produced A Story of Us, a podcast that is sponsored by the…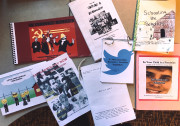 nckawa , December 19th, 2018
Rather than do terms papers or group presentations for my History of Anthropological Theory class this semester, I had students work in groups to develop zines based on…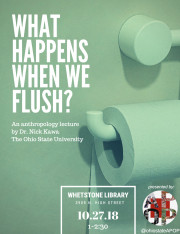 nckawa , October 11th, 2018
If you want to learn about all the fascinating things central Ohio does with its so-called "human waste," come to this public talk I'll be giving at Whetstone…
nckawa , April 2nd, 2018
Last week, the OSU Undergraduate Anthropology Club invited Lee Hoffer, Associate Professor of Anthropology at Case Western Reserve University, to give a guest lecture on the opioid epidemic….
nckawa , March 22nd, 2018
Yesterday, Cultural Anthropology updated its recent forum on academic precarity with several additional essays, including one that I wrote about the role that academic hierarchy plays in shaping…
nckawa , September 5th, 2017
Last week, we printed off the first zine produced by the Culture & Agriculture section of the American Anthropological Association (AAA). It's a collaborative effort with essays, art, and…