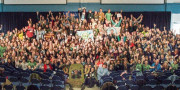 Join The Post-Landfill Action Network at the Students for Zero Waste Conference on November 3rd-4th, 2017, in Philadelphia, PA!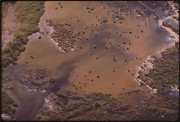 The workshop Hazardous Time-Scapes seeks to understand human-environment relationships through the lens of multiple overlapping time, space, and body regimes as they have (and continue to) play out…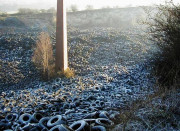 The ACP will last four days. It is built around four main seminars (each participant will choose 2), and includes a fieldwork day exploring Delaware Valley sites. 

Are you an artist, musician, hacker, tinkerer, or generally a curious person, between 18 and 24 years?

This panel aims at expanding the theoretical scope on the Anthropocene by attuning to air, breathe, volatility, atmospheres and suspension as modes of attending to the more-than-solid ecologies…
The conference will address 'technical lands', sites where global knowledge practices and aesthetic categories have converged to literally transform the physical geography of the land. Harvard, April…
Neglected things are pervasive in numerous contemporary practices and imaginaries. Our patchy knowledge about them is co-produced with a specific social order (Jasanoff, 2004), which is politically sh…
Timescales explores the question of temporality in ecological crisis. Timescales is an interdisciplinary environmental humanities conference to be held on October 20-22, 2016 at the University of Pen…
What's my take on this torrent of waste at ASEH? I think it really signals a maturation of a second generation of waste scholarship in environmental history that…
Toxics: A Symposium on Exposure, Entanglement, and Endurance was heralded as "the most important conversation on body burdens yet." See the Twitter version of that conversation here.
We will examine the limits of knowledge in a disposable world and how that shapes us as graduate students and people.
This session picks up on work that posits an understanding of waste as emergent, or as co-emerging alongside certain configurations of governance.
The 2nd Annual Students for Zero Waste Conference will be held October 9th-10th at the University of New Hampshire campus. It's a great opportunity for student activists and…