Tag:
digital anthropology
Page 1 of 5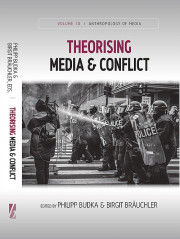 philbu , March 14th, 2021
In an interview for the University of Vienna's Uni:view Magazin, I am talking about the edited volume Theorising Media and Conflict (Berghahn Books, 2020), its purpose, conclusions and…
philbu , March 12th, 2021
This online course for the summer semester 2021 at the Department of Social and Cultural Anthropology of the University of Vienna gives a critical overview about the material…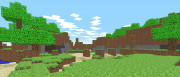 emmalouisebackeanthro , February 11th, 2021
By David Davies Humans.Machines.Pandemic.Presence. Meeting online presents a challenge because we are synchronized in time, but not in place. While it might seem we are "together apart" like…
philbu , December 6th, 2020
This blog post is a shorter version of a paper presented at the Engaging with Web Archives (EWA20) conference in September 2020 (Book of Abstracts). Budka, P. (2020)….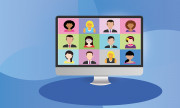 Emma Louise Backe , July 15th, 2020
By Steven Dashiell As COVID-19 makes videoconferencing more normative, one sociologist examines who much work goes into what we see, and don't see, in the webcam image. The…
Rebecca_Irons , April 26th, 2020
Summaries of Responses From: Collecting COVID-19: A crowd-sourced digital ethnography of the COVID-19 Pandemic Question One: How do people find and share information online during a glo…
Matt Thompson , April 16th, 2020
Here at Anthro{dendum}, we receive a light stream of correspondence by way of our contact form. Usually they are pitches for guest posts or questions following up on…
Samuel Gerald Collins , April 11th, 2020
(from our storymap) In my capacity as a fellow in our faculty research center, I've been doing a lot of support work for the unexpected shift to learning-at-a-distance. …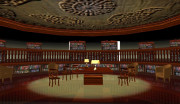 Emma Louise Backe , March 25th, 2020
By Devin Proctor  It's a weird time, yes? Many of us (anthropologists) are teasing out the nuances between synchronous and asynchronous class meetings, dealing with the horror of…
Alex Moltzau , November 26th, 2019
The Ocolus in New York City — Photo by @patresinger Everyday Mediations with Artificial Intelligence You may not be familiar with the field of Anthropology. It is a field of…