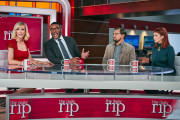 Christine Lötscher , February 13th, 2022
Wissenschaftler:innen hatten lange einen schlechten Ruf in populären Medien. Nun erhält der Mad Scientist Konkurrenz durch die engagierte, moralisch integre Forscher:in, die bereit ist, für die Wahrhe…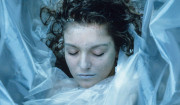 Simon Spiegel , November 3rd, 2021
Nur wenige Dinge sind so verpönt wie das Spoilern eines Films oder einer Serie. Dabei ist der Spoiler ein junges Phänomen.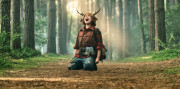 Christine Lötscher , October 17th, 2021
Die Klimakrise kommt auf Netflix bislang vor allem in postapokalyptischen Szenarien vor. Aktuelle Serien wie Ragnarök oder Sweet Tooth verhandeln ökologische Katastrophen und bedienen sich dabei in de…
Grant , August 24th, 2016
Yesterday, the Charlie Rose Show repeated interviews with comics Billy Eichner, Amy Pohler, Matt Besser, Ian Roberts, Matt Walsh, and Seth Meyers. A couple of comments jumped out….
Grant , May 16th, 2016
At their most powerful, brands actually make culture. Creator brands, let's call them. Nike changed the way we thought about exercise, fitness, bodies and diet in the 1970s…
Anne Kelsey , February 28th, 2016
I can't remember the last movie I watched in an actual movie theater. Some of that is because I find the dramatic TV serial so much more powerful…