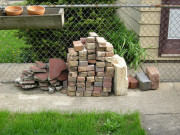 guestauth0r , November 27th, 2017
By Susan Ross Building deconstruction refers to the careful taking apart of a building to salvage its reusable materials and components. These are either stored on site for…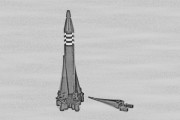 guestauth0r , October 23rd, 2017
It might seem that the obvious solution is to reuse rockets. The idea of Reusable Launch Vehicles (RLVs) isn't new, but reusing rockets has proven tricky in the…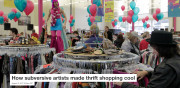 guestauth0r , October 9th, 2017
Over the past 100 years, visual artists probably deserve the most credit for thrift shopping's place in the cultural milieu.

Josh Lepawsky , June 6th, 2017
Are you an artist, musician, hacker, tinkerer, or generally a curious person, between 18 and 24 years?
Max Liboiron , September 19th, 2016
Modularly upgradable product designs have been advocated to offer environmental and economic advantages; however, they are not commonly used in the consumer electronics industry.
Max Liboiron , August 17th, 2016
This special issue aims to present the best of ongoing interdisciplinary scholarship on historical and contemporary processes involved in the flow of secondhand objects and materials, their transforma…
Max Liboiron , March 9th, 2016
Calling reuse "recycling" a common and seemingly simple mistake, yet it is extremely important to differentiate between the two for political and environmental reasons.
guestauth0r , November 27th, 2015
There is little evidence that transnational shipments of "e-waste" derive from attempts by exporters to elude strict environmental regulations and indicate rather that global flows are mainly driven…
guestauth0r , September 23rd, 2015
The leveraging of the temporal lag between the developed and the developing world by these local street vendors enables them to generate additional value from the discarded. Second-hand…
guestauth0r , September 21st, 2015
Drawing from long-term ethnographic research on a 25-year-old medical aid program linking the U.S. and Madagascar, I use this brief essay to trace how Malagasy and American participants…
guestauth0r , September 15th, 2015
Food Not Bombs and endeavors like it, I would argue, also create the conditions to queer categories of embodiment like race, class, and sex and interrogate their privileged…
guestauth0r , September 15th, 2015
As the excesses, effluents, and excreta of larger social spheres are discarded, discounted, and possibly denigrated, what happens at those margins where they recirculate? What fissures in prevailing…