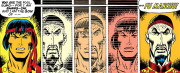 Ruth Mayer , September 19th, 2021
Der Film Shang-Chi and the Legend of the Ten Rings führt einen chinesischen Superhelden ins Marvel-Universum ein. Aber Shang-Chi hat den Diskurs der Gelben Gefahr im Gepäck.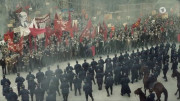 Ruth Mayer , February 16th, 2020
Die Erfolgsserie Babylon Berlin geht in die dritte Staffel und treibt ihr Programm, Geschichte schockzugefrieren, auf die Spitze.