Tag:
collaboration
Page 2 of 2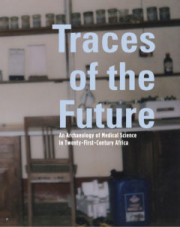 Damien Droney , June 21st, 2017
Traces of the Future: An Archaeology of Medical Science in Africa Paul Wenzel Geissler, Guillaume Lachenal, John Manton, and Noémi Tousignant, editors Intellect Ltd./University of Chicago Press, 2016,…
Clara Kleininger , April 21st, 2017
John Adair and Sol Worth, American anthropologists and filmmakers, found themselves in the sticky situation of answering the above question in 1966. They had just presented the leading…
Paloma Yáñez Serrano , April 18th, 2017
In Egypt, children are subject to a conservative and hierarchical public educational system. Underfunding, overcrowded classrooms and precarious infrastructure make the Egyptian school a place full of…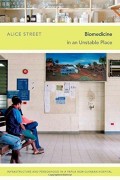 Mackenzie Cramblit , January 30th, 2017
Biomedicine in an Unstable Place: Infrastructure and Personhood in a Papua New Guinean Hospital by Alice Street Duke University Press, 2014, 204 pages Social anthropologist Alice Street's first…
Nina Oria-Loureiro , November 23rd, 2016
Are balance and movement something that can be culturally shaped? Why aren't female rats being used in drug studies? In this episode of This Anthropological Life we team…
Angela VandenBroek , April 12th, 2016
I am excited to announce with my co-organizer, Amy Robbins, that our panel for the biennial meeting of the Society for Cultural Anthropology has been accepted and is…
Angela VandenBroek , January 8th, 2016
Call for Papers for the Society for Cultural Anthropology Biennial Meeting Cornell University, Ithaca, NY Friday, May 13-Saturday, May 14, 2016 Conference Call for Papers Organizers Angela VandenBro…
Alison Hanson , December 24th, 2015
Anthropology today is in a moment of creative rupture, redefinition, and profound possibility. Our collective intellectual energy is directed toward contemporary social and political issues with a new…
Carole McGranahan , December 23rd, 2015
[Savage Minds is pleased to publish this essay by guest author Sara Gonzalez as part of our Writers' Workshop series. Sara is Assistant Professor of Anthropology at the University of Washington,…
Samuel R. Cook and Thomas Klatka , October 30th, 2015
Tom Klatka pauses after clearing debris to expose the end of a grave shaft in the Kentland slave cemetery. Note the larger exposed grave shaft in the background….
Carrie Ida Edinger , October 2nd, 2015
I was very inquisitive about having the opportunity of understanding how two anthropologists, Gretchen Bakke and Marina Peterson, formed their content for an upcoming publication pertaining to anthrop…
Hilary Agro , September 28th, 2015
NOTE: I will not be discussing my regular research topic (drug use) in this post, out of respect to the organizers of Harvest. All names have been changed….
Juliano Andrade Spyer , June 8th, 2015
Image Courtesy Quinn Dombrowski (Creative Commons) I hear from colleagues in our department that completing a PhD can often be a solitary experience. Anthropologists tend to accept the fact that socia…
ukvisualanth , June 6th, 2013
The screening and exhibition of third year anthropology student visual projects took place over a long afternoon in Marlowe Lecture theatre. The event was attended by a large…
CarolineB , February 13th, 2013
Francesco Bondanini, a University of Kent alumnus, uses participatory visual methods to explore and empower the lives of migrants and detainees in Spain and Germany.  In the interview…