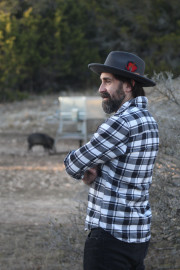 Anthropology365 , April 30th, 2021
Today marks two years since a classroom shooting happened while teaching my final class at University of North Carolina at Charlotte. Six students were shot, two of which…
Clara del Junco , February 9th, 2021
Introduction: Why a zine? Clara del Junco and Mathilde Gerbelli-Gauthier In this post, we're sharing some excerpts from Burnout: a zine about academia, travel, and climate change that…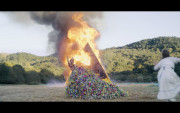 Emma Louise Backe , October 30th, 2020
[Content and spoiler warning: This piece discusses key plot points from the film Midsommar and includes descriptions of suicide and racial violence.] When the five main characters of…
Guest Contributor , April 27th, 2020
Anthrodendum welcomes guest blogger David Vine, Professor of Anthropology at American University in Washington, DC. He is the author of Island of Shame: The Secret History of the U.S….
Acquanda Stanford , August 21st, 2018
I've had a ton of conversations about breastfeeding and PhD work with my life coach, friends and colleagues. After mulling over everything for some time I'm here, working…
Dick , July 31st, 2018
A recent conversation on #AcademicTwitter has been about the #HiddenCurriculum, that is, all the things that you're expected to know but are never formally taught or the hidden…
Takami S. Delisle , June 7th, 2018
I collect stories about U.S. anthropology graduate training experience from racially minoritized individuals across color lines and borders. I document these narratives emerging from this broad collec…
Dick Powis , June 6th, 2018
[The following is a guest post by graduate student of anthropology. All names have been changed.] Dear Anthropology, I want you to know why I feel the way…
Acquanda Stanford , June 4th, 2017
  Back in March I took my general exams for graduate school and officially became a PhD Candidate! Make no … Continue reading →
Matt Thompson , August 20th, 2015
Savage Minds welcomes guest blogger Takami Delisle. Tak currently works as a medical interpreter for Japanese patients and helps run an organization for anthropology students of color. You…
Angela VandenBroek , June 9th, 2014
I recently finished my first year of my PhD program in anthropology at Binghamton University. Now, I am course complete and working on bibliographies for my qualifying exams….